CS Demo Manager
Companion application for your Counter-Strike demos.
Stats
Extract statistics from demos.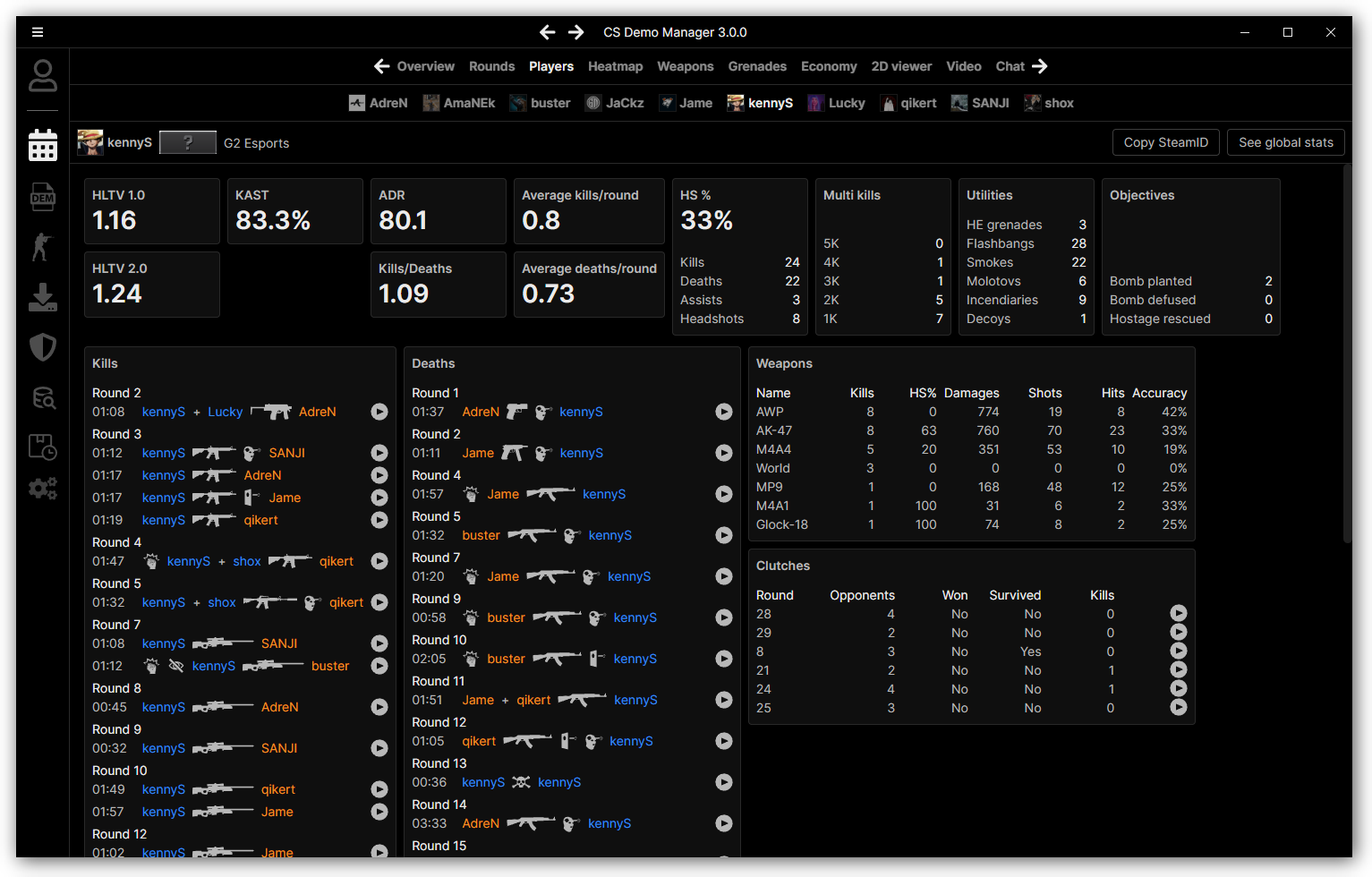 Grenades finder
Quickly find smokes, flashbangs...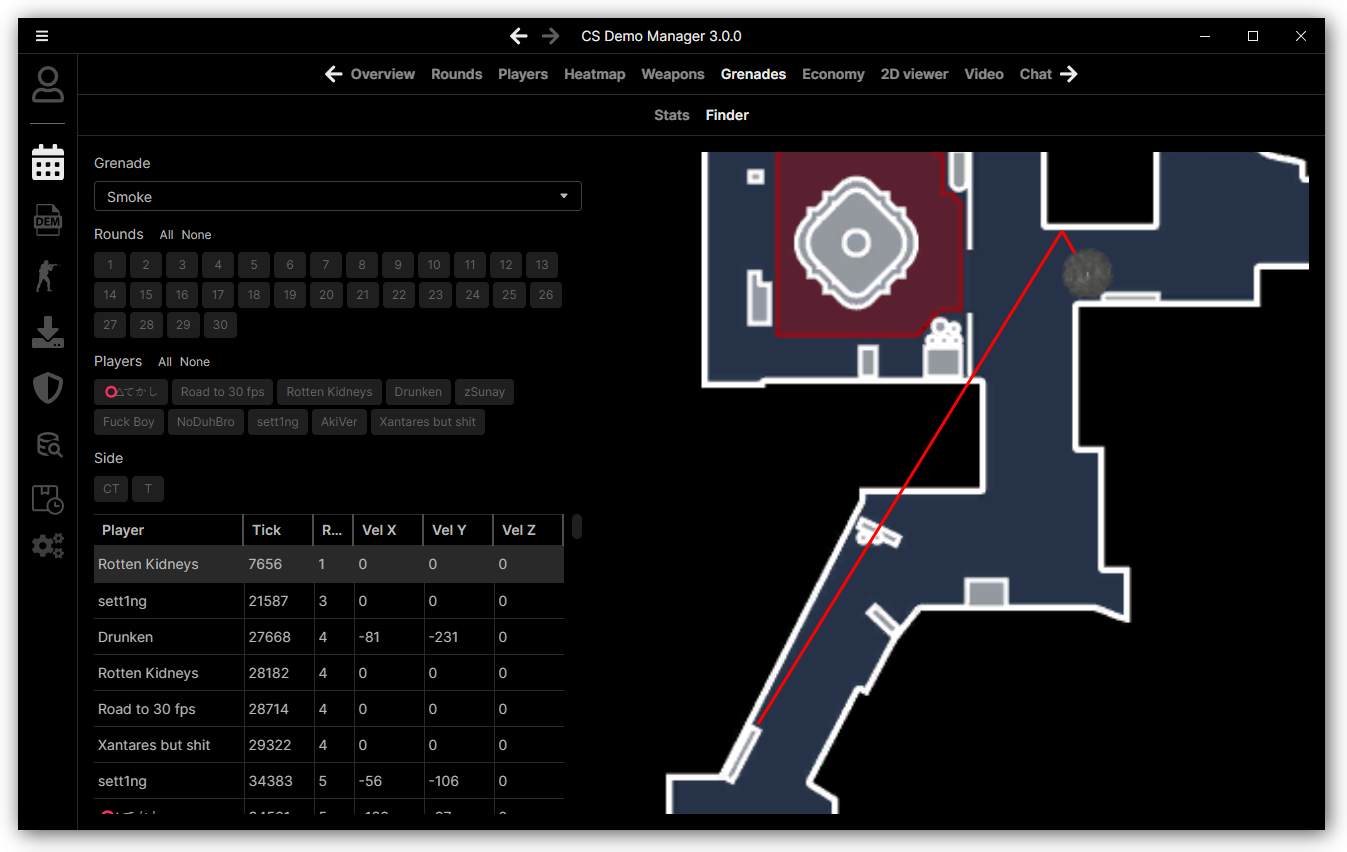 Heatmap
Generate and export heatmaps.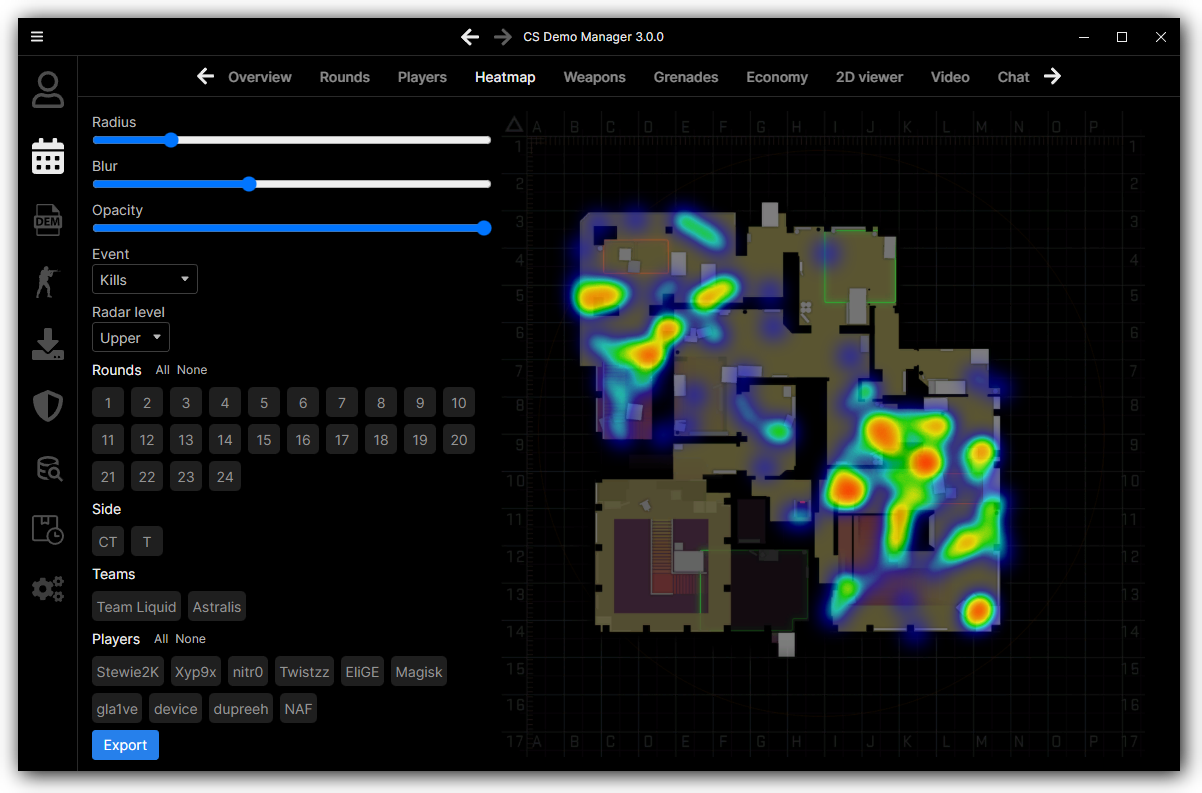 VAC tracker
Track VAC bans.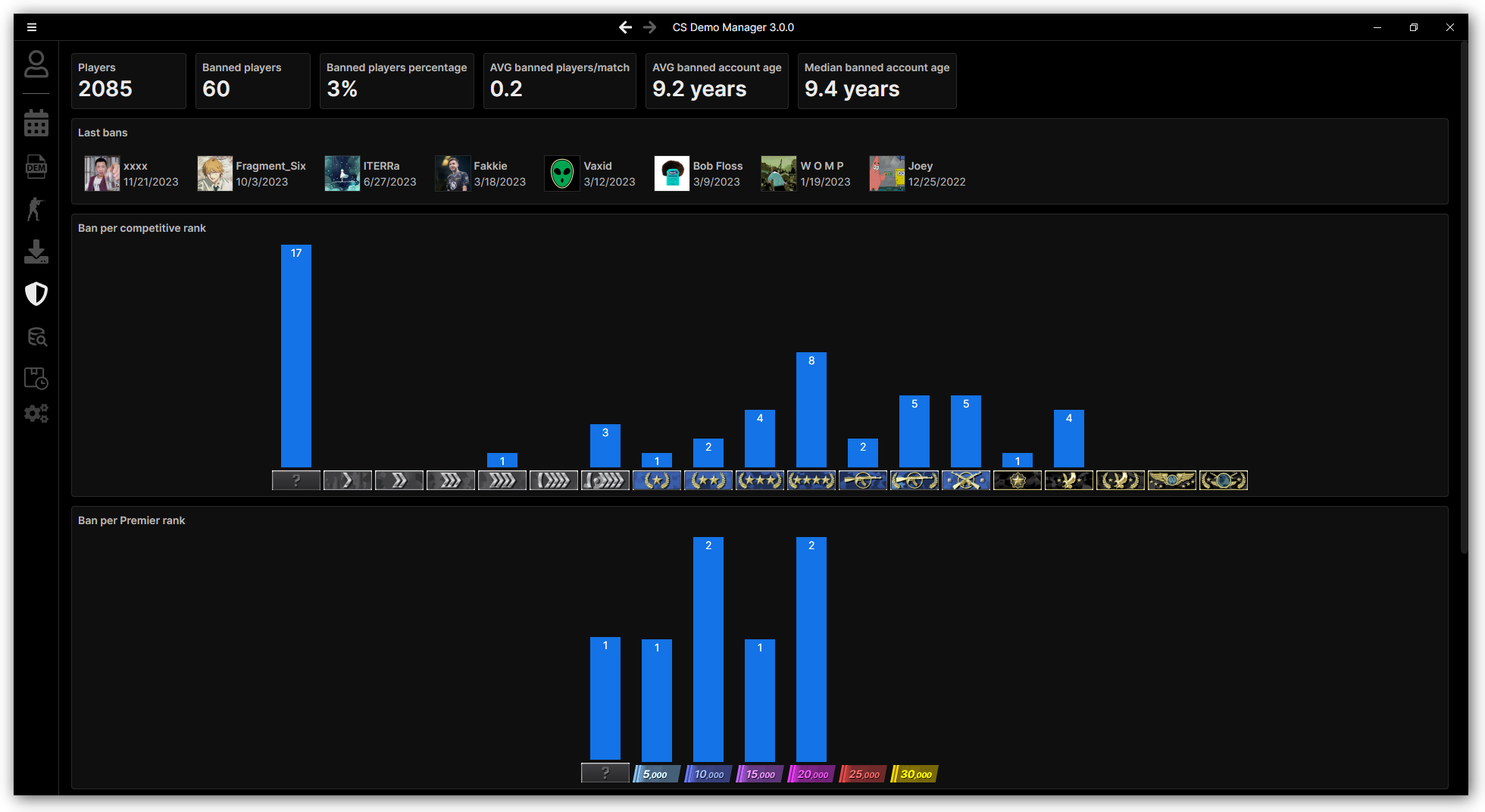 Videos generation
Generate videos from demos.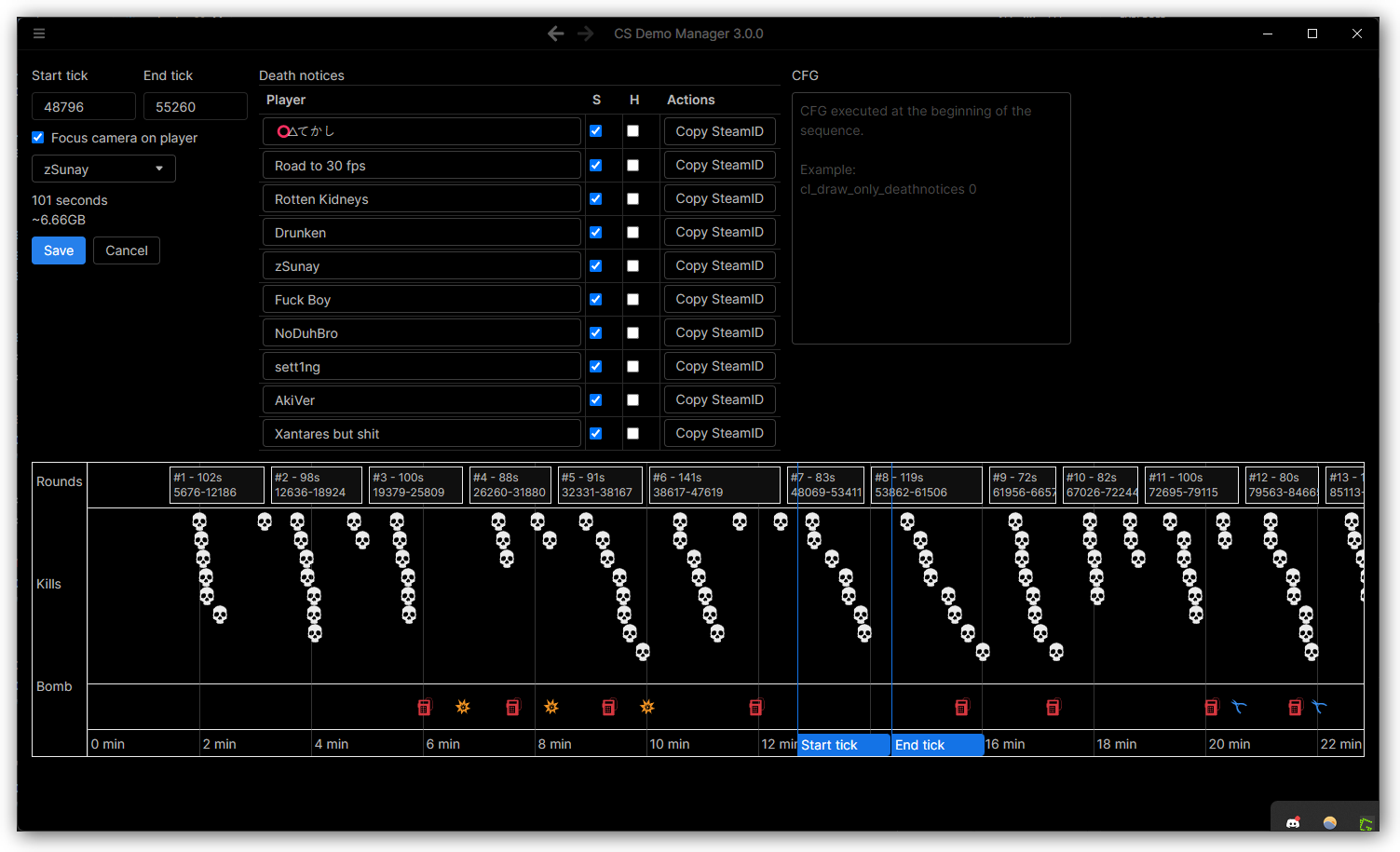 Demos download
Download your last Matchmaking/FACEIT demos.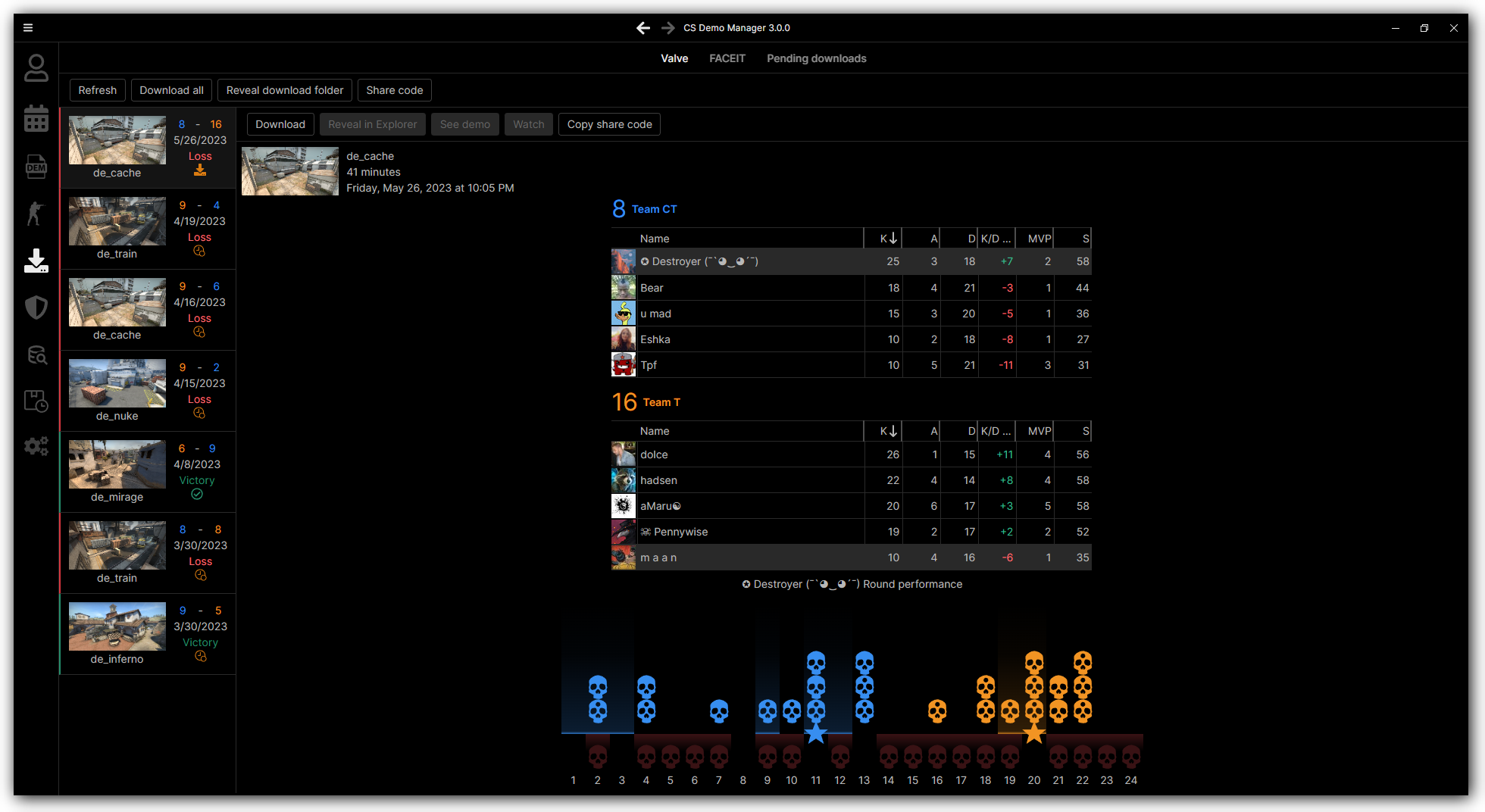 Search
Quickly find 5K, 4K, ninja defuse...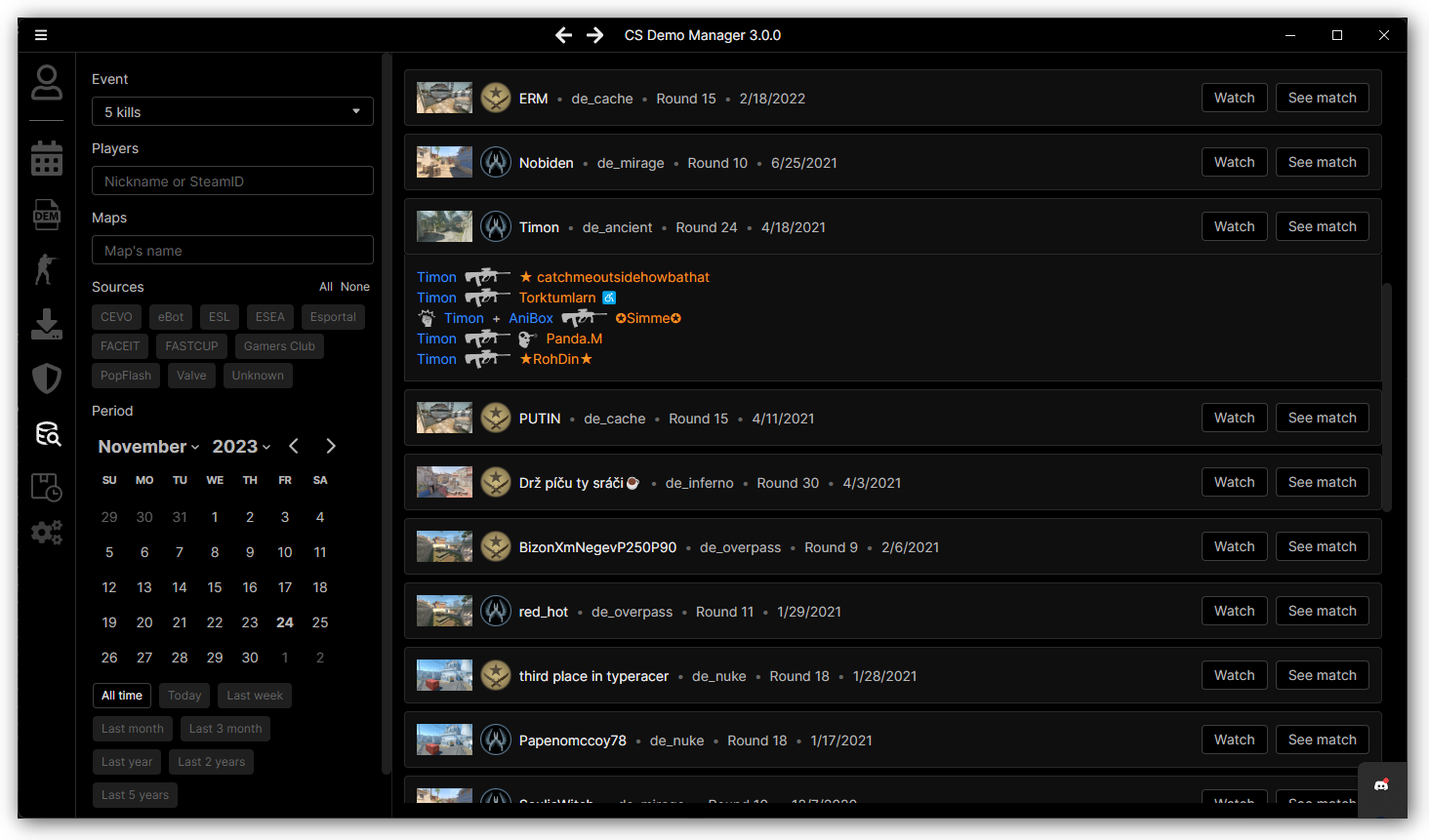 Export
Export data to XLSX/JSON files or directly from the database using SQL.